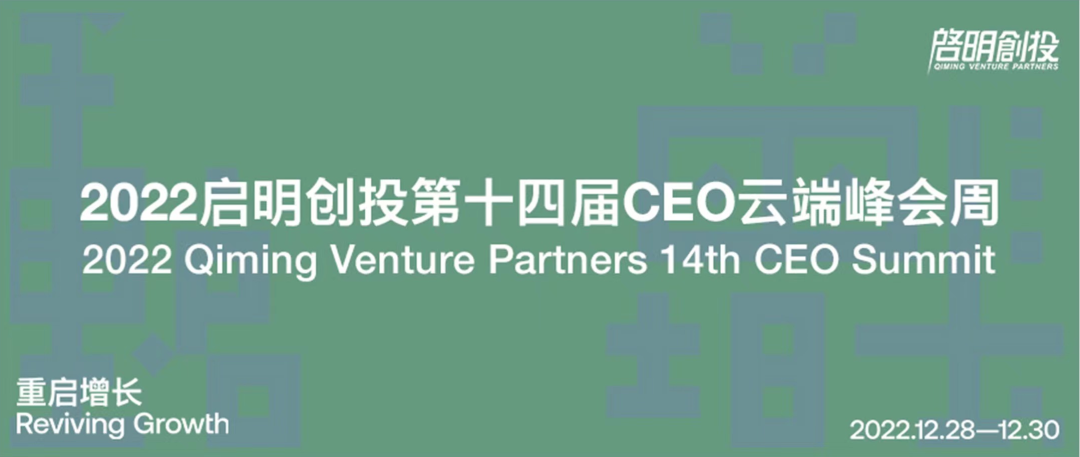 The 2022 Qiming Venture Partners 14th CEO Summit will be held from December 28-30, 2022.
Hosted by Qiming Venture Partners, the flagship CEO Summit event has been running for 14 years, aiming to provide an opportunity and platform for CEOs to exchange ideas, witness the pioneering power of technology and innovation, discuss opportunities and challenges in the face of big changes, and look into future developments and trends.
The theme of this year is "Reviving Growth", covering various topics in the Technology & Consumer and Healthcare sectors, and focusing on innovation and entrepreneurship, strategic decision-making, R&D strategy and management, operations management, team building, financing, sustainable development, global expansion, etc.
One guest speaker of honor, 13 members from Qiming's investment team, and 13 entrepreneurs from Qiming's portfolio companies will join the discussion and exchange ideas.
Scan the QR code
to enter the bilingual event website and watch the summit.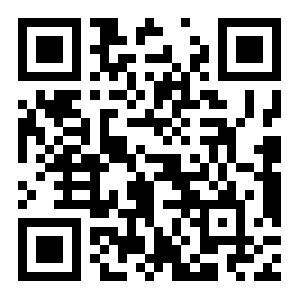 OR
Follow and reserve upcoming lives
on WeChat below.
China and the global economy faced challenges in 2022. As the awareness of COVID-19 pandemic deepens, economic recovery will be the main theme in 2023.
As one of China's top venture capital firms, Qiming has always respected and trusted entrepreneurs over the past 16 years, being the earliest, most important, and longest-lasting companion of our entrepreneurs.
This year's summit will take place online. It will last three half days and be presented in both English and Chinese.
The agenda is organized under 3 themes: "Opportunities", "Challenges" and "Future", including 3 sessions of "Sharing with Entrepreneurs", 1 keynote speech, and 13 dialogues with portfolio CEOs, discussing how companies can keep resilient, achieve breakthroughs, and create values.
Liu Qing, Zijiang Distinguished Professor at East China Normal University and Daguan Scholar, will give a keynote speech titled "Contemplation in the face of turbulent times", sharing how to understand, perceive, reflect, and cope with difficulties in turbulent times, and how to gain a sense of control over life and the future. Three Qiming's Managing Partners will discuss from macro perspectives on how to choose and support entrepreneurs, under the theme of "Sharing with Entrepreneurs".
In addition, this year's summit adds 13 one-on-one in-depth dialogues between Qiming teams and CEOs, providing entrepreneurs with spiritual energy through the dual perspectives of investors and entrepreneurs, while developing thinking, inspiring new ideas for strategy, business management and development.
Founders and CEOs from semiconductor, artificial intelligence, consumer, and healthcare sectors will gather at the summit, including founders and CEOs of WeRide, ArkBio, Viewtrix, Roborock (SHSE: 688169), Transwarp (SHSE: 688031), Clounix, Fortune Care, Insilico Medicine, New Horizon Health (SEHK: 6606), Venus Medtech (SEHK: 2500), SinoCellTech (SHSE: 688520), Focallure, and Booming Technology, many of whom are sharing their entrepreneurial and management experiences for the first time. Several partners of Qiming will also share their investment experiences and insights.
Notably, Qiming will work with media and other partners to present innovation, entrepreneurship and reviving growth to entrepreneurs and the public in a comprehensive manner.
From December 28-30, Qiming welcomes you to join Qiming Venture Partners 14th CEO Summit to get inspired and prepare for the future.